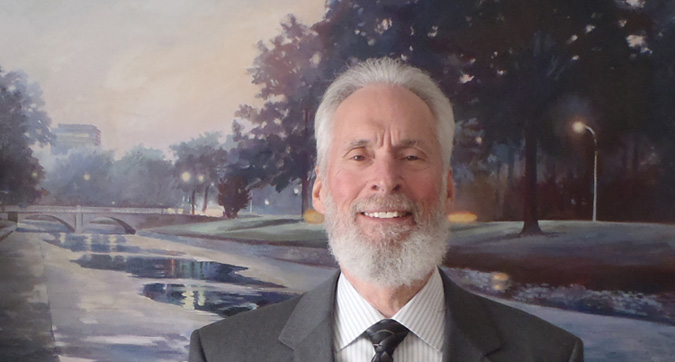 Hollis Hanover is a mediator and arbitrator. He has no clients outside the mediation/arbitration practice, has not entered into the attorney client relationship for over nineteen years and will not accept clients for legal representation. He is for all practical purposes conflicts free.
For the first twenty years of his practice he was primarily an insurance defense trial lawyer and for the next ten years he represented plaintiffs in many varieties of disputes with an emphasis on tort law. Martindale Hubbell has maintained its highest rating, AV, for Hollis continually since 1971. He is admitted to practice in and has appeared before all levels of Missouri courts, Federal District Courts in Missouri and Kansas (pro hac vice), the Eighth Circuit Court of Appeals and although admitted to practice before the United States Supreme Court, he has never seen the inside of the place.
Hollis' mediation style is best exemplified by this quote from him:
"If your preference is for a passive mediator, one who simply conveys offers and demands between the parties, hire a waiter - it's much cheaper. The lawyers who hire me more than once want to hear comments about the flaws and strengths of their case. They want to be encouraged to commit to the mediation process and they want their clients to receive recognition and empathy for the discomfort the litigation process brings to both sides. Most of all, they want a settlement of their dispute, with their clients leaving the process feeling, if not great, at least that they have made a good business decision in a difficult situation."
Hollis conducts between one hundred fifty and two hundred mediations and arbitrations per year in all fields of law except labor contract negotiations and domestic relations matters.